Tsuu T'Ina Seven Chiefs Sportsplex is Open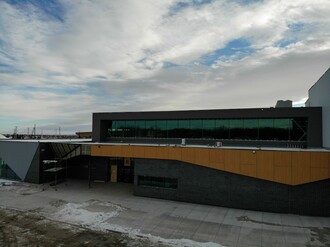 Krawford Construction is proud to announce the opening of Tsuu T'Ina Nation's Seven Chiefs Sportsplex & Chief Jim Starlight Centre.  The largest facility of its kind in western Canada, this is the latest of several recent projects that Krawford Construction has built as part of a successful partnership with the Tsuu T'Ina Nation.
With a budget of close to $60 million, this state-of-the-art 228,000 square foot facility includes:
Two NHL-sized indoor rinks
Covered outdoor rink
Field house with capacity for 5,000 spectators
Gym & exercise facilities
Space to host powwows, cultural gatherings, & other community events
We congratulate the Tsuu T'Ina Nation on the opening of this new facility.
https://www.cbc.ca/news/canada/calgary/seven-chiefs-sportsplex-chief-jim-starlight-centre-1.5144121